UPDATE: The VIP Plus sections and souvenir packs are solid out and no longer available. Thank you so much for your support!
If you are still interested in attending the live Princess Leia's Stolen Death Star Plans orchestral concert on October 20 in Berkeley, we still have a limited number of seats available in the second row (first row is sold out!) for our "VIP Plus" fundraising donors. These seats come with a special souvenir pack for each person, including the four items you see here: a laser-cut wooden keychain, two PLSDSP guitar picks, a small model of R2-D2 (your parents help you put it together!), and a replica of the Death Star Plans themselves (inspired by the ones seen in Rogue One).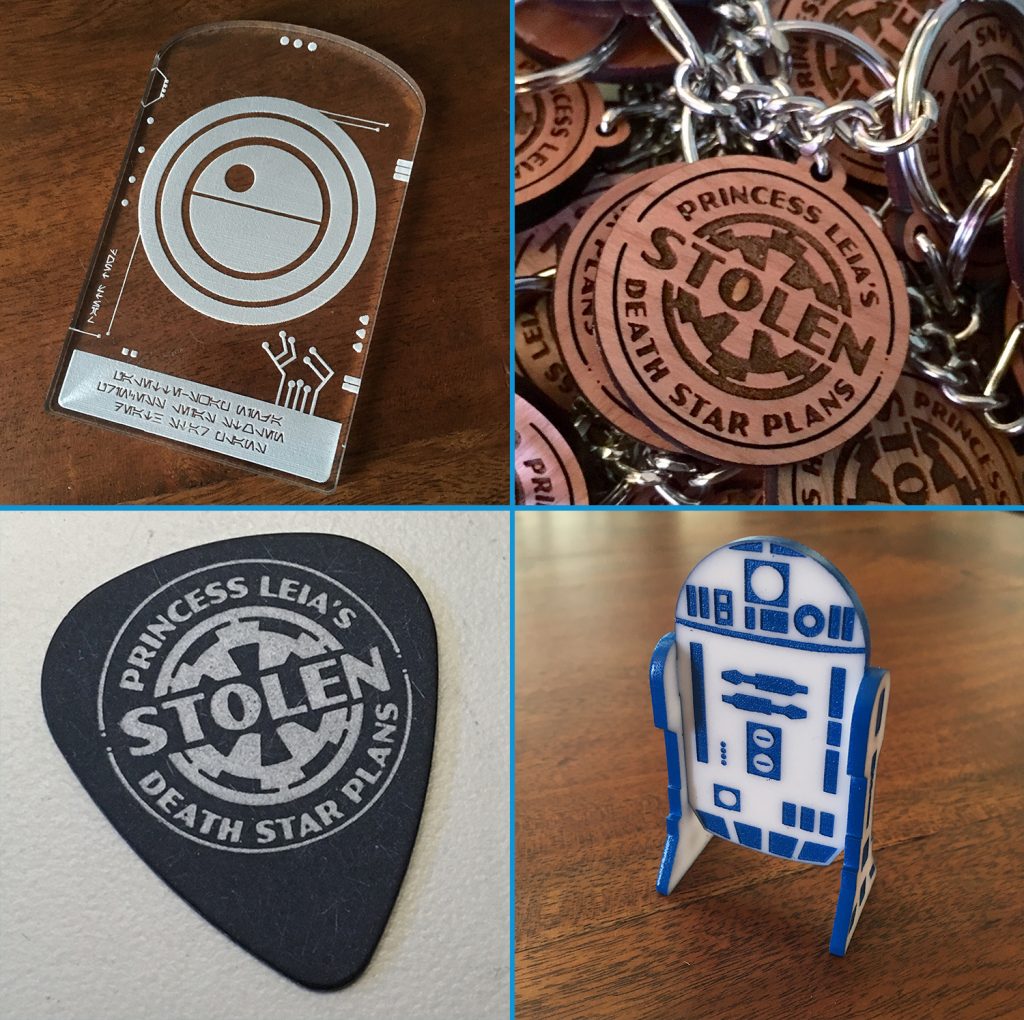 There are a few other things in there too, but we're keeping a few items a surprise until the event! If you like what you see, hit up bit.ly/PLSDSPtickets to secure your VIP Plus seats before they're all snapped up.
As always, thanks for your support — fundraising is going well, and once we cover our costs, all the dough goes to Awesöme Orchestra Collective. MTFBWY!